About Us
Helton Overhead Door Sales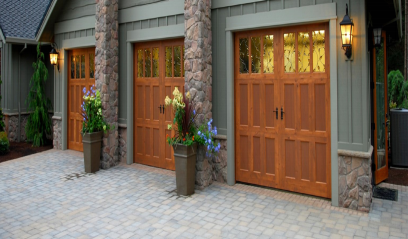 Whether new installation, repairs, or renovations, Helton Overhead Door Sales is the name you can depend on. From the first contact until the last "thank you," Helton Overhead Door"s pledge is to provide you with the best garage door information and products for one of the most used products in your home: your garage door.
Helton Overhead Door Sales has over 46 years of garage door sales and installation experience. From golf cart size doors to 130' by 30' tall airplane hanger doors, Helton can provide you with the design, installation, and customer satisfaction that gives you years of service. We specialize in difficult installations that other garage door companies just won't touch.
For more information about Helton Overhead Door Sales - and the value we can offer to homeowners, home builders, business owners, and contractors - we invite you to view the many products and services profiled within this Web site. Better yet, visit us at 4469 Lick Crk, Salyersville, Ky 41465 to see working models first hand. Our new Office & Showroom is available with a working Model to help you see first hand a garage door and opener and it's many features and options. We can bring samples to your home or job site to help you with your choice as well. Just call and we will set up a convienent time to meet.
Sometimes searching the Web site can confuse you about all the details and components. We invite you to call us and talk first hand with one of many helpful associates. Contact us at 1- 800-766-3667 (DOOR) or 1-606-349-3510 to arrange a no-cost consultation at your home or business.